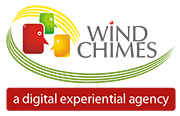 Location:
Mumbai and Bangalore, India
About the Role:
Will be designated as Senior Associate Maven for a specific sector at Windchimes Communications
Will lead the sector specific servicing team for timely & successful delivery of projects
Will lead relationship management with clients and be directly responsible for strategy & planning and timely & successful execution of projects
Will report to Head Maven - Business Delivery
Responsibilities:
Leading & Managing Servicing Team:
Lead a team of Associate Mavens to successfully plan and execute client campaigns
Plan and come up with creative avenues for project execution; self-seeding & supervising seeding by team across social media platforms
Ensuring creation of interesting & engaging content (Articles, Snippets, Contests, Polls, Quizzes, etc) for project execution
Planning development of tools (videos, applications, etc) for client projects; ensuring timely creation & delivery
Ensuring timely reporting to clients on projects
Heading quarterly & End-of-Project reviews; ensuring timely payments
Influencer Engagement & Community Maintenance:
Identifying relevant sector-related online influencers - bloggers, community owners, etc.
Developing & Maintaining relationships with influencers
Representing Windchimes at relevant industry events - bar camps, twitter meets, etc.
Creating and owning sector-relevant communities on social networking sites; increasing traffic to communities and responsible for overall health of communities
Coordinating with team to ensure participation on communities
Participating in community-related social media platforms
Contributing to the Windchimes-created communities & participating in online discussions on behalf of the organisation
Others:
Ensuring updation & regular maintenance of sector specific media universe including details on social media platforms, influencers, key sites, etc.
Training team and keeping them up-to-date on latest developments in social media
Requirements:
3 - 5 years of Social Media experience
Excellent leadership skills and ability to handle a team
Strong interpersonal skills
Bachelors / Masters Degree (desirable in Mass Communications)
Four to five years of experience as a PR professional with a Public Relations agency or in a Communications department in an organization
Good communication & writing skills
Basic knowledge of Internet & Mobile applications; presence in social media platforms like Orkut, Facebook and Linked in amongst others
Experience in handling a specific category/categories
Location:
Mumbai, India
About the Role:
Execution of campaigns along with team members
Leading the servicing team for timely & successful delivery of projects
To think and translate briefs from the client, into a Creative's ideas
Will report to Head Maven - Creative
Responsibilities:
Working on creative briefs to come up with eye-catching designs that are web compliant
Developing artwork for the social media space including Twitter backgrounds, Facebook Tabs, Facebook profile pictures and other Social Media platforms
Conceiving brand ideas & visualizing campaign
Editing videos (Preferred)
Micro site & Website designing (preferred)
Requirements:
Bachelors Degree with 0 - 1 years of experience in Graphic Designing
Strong Illustration and sketching skills
Proficiency in graphic software's like Photoshop, Illustrator and Flash
Applied arts background preferred
Location:
Mumbai, India
About the Role:
Will work with the Delivery & Client Servicing team on a daily basis for timely & successful delivery of projects
Will report to Head Maven
Responsibilities:
Product Development:
Work in a team or individually to develop applications and widgets for client projects.
Collaborate on creation of and maintenance of community portals for clients.
Co-ordinate with team on development of games/contests/discussion forums specific to projects.
Work with a team on software pertaining to client projects or services offered by Windchimes.
Work with team or partner to handle SEO & SEM requirements for clients
Partner Relations & Development:
Coordinate with third-party agencies, on a need basis, to develop any special tools - videos, themes, etc.
Requirements:
Bachelors / Masters Degree - (desirable: in Engineering/IT) but acceptable in other fields (if supported by requisite technical skills).
Technical knowhow in latest development software, languages and other programming software.
1-3 years of experience in software & technical development.
Knowledge of PHP and Facebook tab development would be an advantage.
Location:
Mumbai, India
About the Role:
Will be responsible for lead generation and negotiating & successfully closing sales
Briefing Delivery team and taking part in client reviews
Strategist by nature and creative at heart.
Will report to Senior Maven - Business Development
Responsibilities:
Lead Generation:
Opportunity mapping, identifying and listing of potential clients
Researching potential clients and establishing first level of contact
Pitching:
Getting brief and requirements from the client
Preparing brand-customized pitch presentations
Meeting potential clients for pitch meetings
Sales Closures:
Negotiating and closing scope of work on closed sales, terms of engagement and costs of project with Senior Maven
Others:
Looking at generating additional business from existing clients
Research & Analysis on the sectors for better understanding of the client needs.
Requirements:
Masters Degree in Business Administration from a reputed institute
One to three years of experience in Sales & Business Development, preferably in the Communications and New Media sector
Good understanding of Social Media Marketing industry.
Excellent communication & presentation skills.
Location:
Mumbai, India
About the Role:
Will be designated as National Head - Client Servicing at Windchimes Communications
Will lead relationship management with clients and be directly responsible for strategy & planning and successful execution of projects
Will lead the servicing team for successful delivery of projects
Will report to Head Maven
Responsibilities:
Strategic Planning & Delivery Management
Developing strategic communication plans based on business objectives of clients
Setting parameters for project success and ensuring they are being met
Spearheading innovation for the client and coming up with award - worthy campaigns
Leading & Managing Servicing Team
Lead a team of Associate Mavens, Senior Associate Mavens and Planners to successfully plan and execute client campaigns
Plan and come up with creative avenues for project execution
Ensuring creation of interesting & engaging digital content
Ensuring timely execution, delivery and reporting to clients on projects
Heading quarterly & End-of-Project reviews; ensuring timely payments
Others
Identifying training needs and liasoning with support functions to ensure team is kept up-to-date on latest developments in digital media
Representing Windchimes at relevant industry events
Bettering existing processes to ensure superior servicing
Requirements:
Excellent leadership skills and ability to handle a team Strong interpersonal skills
Bachelors / Masters Degree (desirable in Mass Communications)
Eight to ten years of experience as a Communications Professional with a Digital / Advertising / Public Relations agency or in a Communications department in an organization. 2 years of Social Media experience.
Good communication & writing skills
Basic knowledge of Internet & Mobile applications; presence in key social media platforms